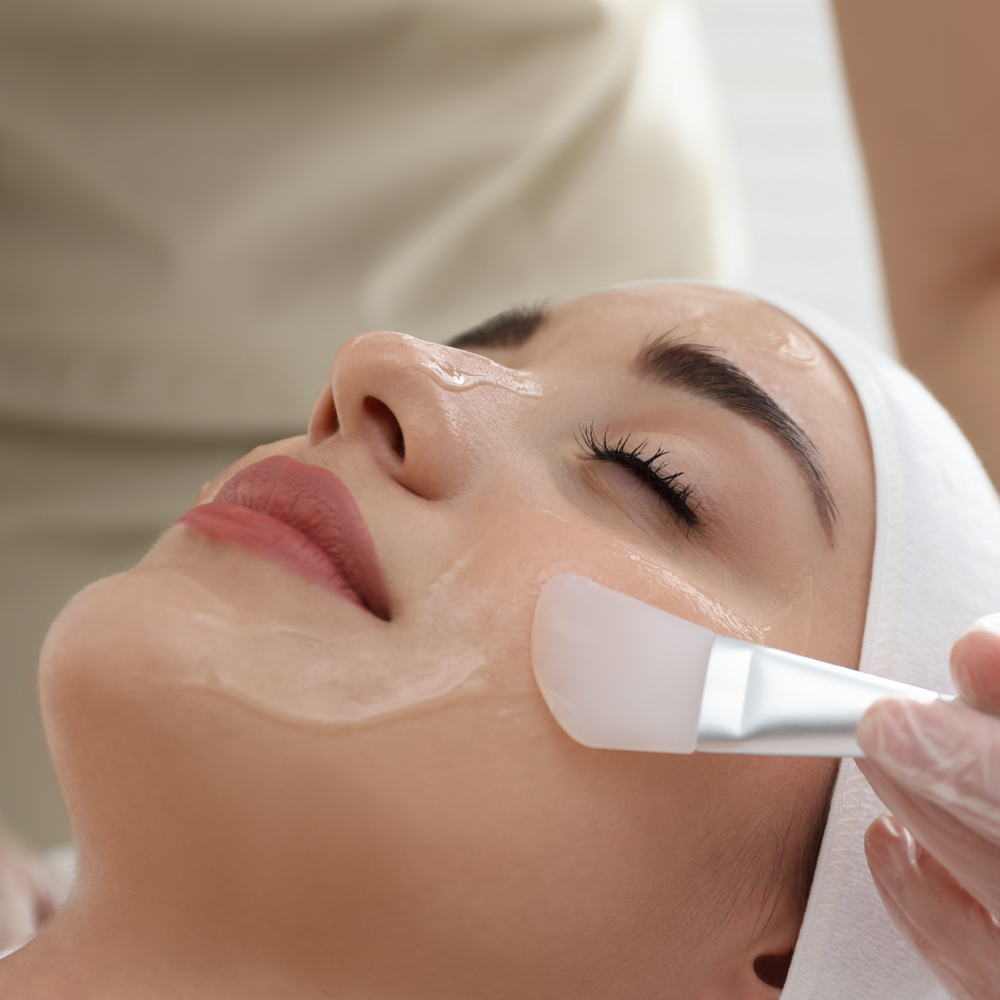 Uncover Radiant Skin
Rejuvenating Chemical Peels & Dermaplaning in Firestone, CO
Over time, dead skin cells, peach fuzz, scar tissue, and other debris can accumulate and clog our pores, leading to acne outbreaks, uneven skin tone, and dull skin. Even though our skin replaces itself every month or so, sometimes, these unwanted materials still stick around. With Rewind Med Spa's exfoliating treatments— medical grade chemical peels and dermaplaning—you can achieve flawless skin in just one appointment!
Chemical Peels & Dermaplaning FAQs
After your medical grade chemical peel or dermaplaning treatment, you must take excellent care of your skin to ensure proper healing. We recommend avoiding any acids, retinol, or benzoyl peroxide products. Additionally, we suggest that you wear sunblock if you plan to be outdoors to protect the skin from UV light damage (photoaging).
The longevity of your results will depend on the strength of your peel. A mild chemical peel may produce results that last for a month, while more intense chemical peel improvements can last upwards of 3-4 months. To learn which strength of medical grade chemical peel is right for you, call Rewind Medspa in Firestone, CO at (303) 222-0081 today!
Absolutely! Dead skin, oils, and toxins contribute to pesky acne. Acne uses these greasy, decaying substances as food for more intense and more frequent outbreaks. However, with a medical grade chemical peel at Rewind Medspa in Firestone, CO, you can free yourself from these acne-causing culprits, reducing outbreaks in the process.