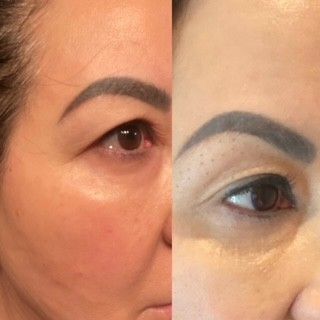 The Next Generation Skin Tightening & Firming Treatment
Effective Fibroblast Skin Tightening in Firestone, CO
Whether we like it or not, our faces say a great deal about us. Unfortunately, natural aging can create fine lines and wrinkles, eye bags, and sagging jowls—making us look much older than we really are. In the past, you may have turned to at-home products or invasive surgical methods to reduce signs of aging, but with fibroblast skin tightening at Rewind Med Spa, you can achieve a younger-looking appearance with an effective, non-invasive technique.
Fibroblast Skin Tightening FAQs
Everyone is different, so fibroblast skin tightening results can last longer or shorter for others. Generally, fibroblast skin tightening results last upwards of two years. You may need multiple treatments to achieve your desired results.
Fibroblasting is safe, noninvasive, and FDA-approved. When performed by a fully certified technician, you can experience jaw-dropping results.
Fibroblast skin tightening is a comfortable treatment for most people. We apply a topical numbing cream to ease any discomfort, but don't hesitate to speak to your provider at Rewind Med Spa if you're concerned about pain.